STACY
dutch shepherd + FMD mix | female | 7 months old | 28 lbs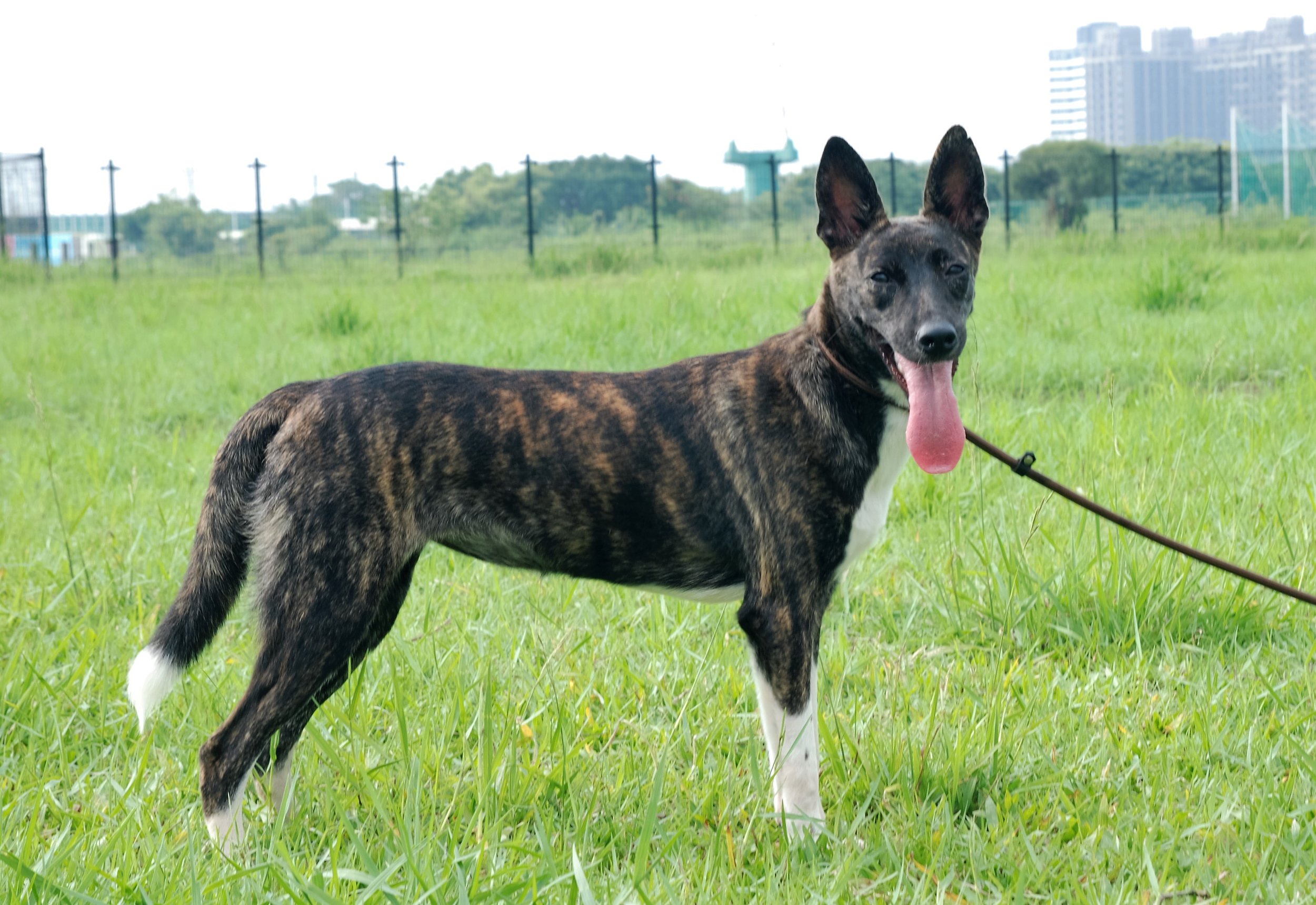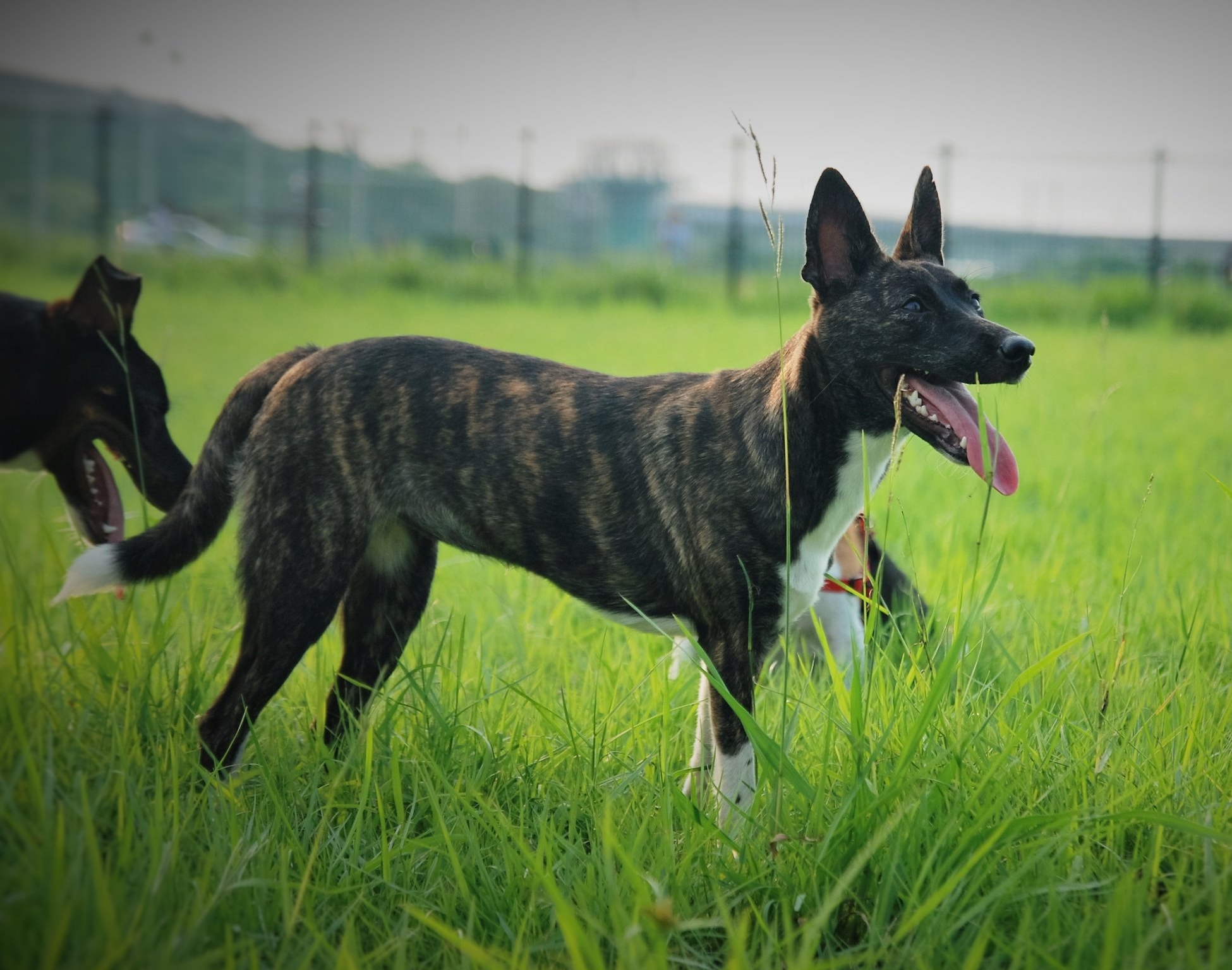 My Story
One day, one of our volunteer walked her dog after work along the beach. Since it was a really nice day, the walk lasted longer than usual, and she went to a seldom visited gazebo to take a brief rest. There she met Stacy with a plastic bag hanging around her neck, wanting to play with her dog. While the volunteer was patting Stacy, Baron appeared from the gazebo and the two started playing happily with her. Because of something she needed to take care of, our volunteer had to leave with her dog, thinking that since this was a very secluded place, the dogs should be safe here. Several hours later when she was finished with her business, and still thinking about the dogs, she brought some food with her and went back to the gazebo. Upon arriving, she saw a bunch of people starting a bonfire, and Stacy and Baron were being held by them. Fearing that they might hurt the dogs, she claimed that they were her dogs, and brought them back home with her, intending to find permanent homes for them.
My Personality
Stacy is very intelligent and is curious about her surroundings. She is a little bit shy and would shy away from strangers at first, however, when she sees food she will come fawning on you. She is also very playful and when she is tired she will lean against your legs and rest. She also loves to stay clean and would never soil her own living space. Stacy is friendly to both dogs and humans, and will be an excellent companion.
SOCIALIZATION QUICK FACTS
Comments: Stacy is a little shy at first with strangers, but with treats and some time, she will warm up to you.
DAILY ROUTINE QUICK FACTS
Comments:
Tested NEGATIVE for Heartworm, Lyme, Ehrlichia Canis, Anaplasma Platys, Giardia.
All medical records provided upon adoption.