NURI
Jindo mix | unspayed female | 4.5 months old | 19 lbs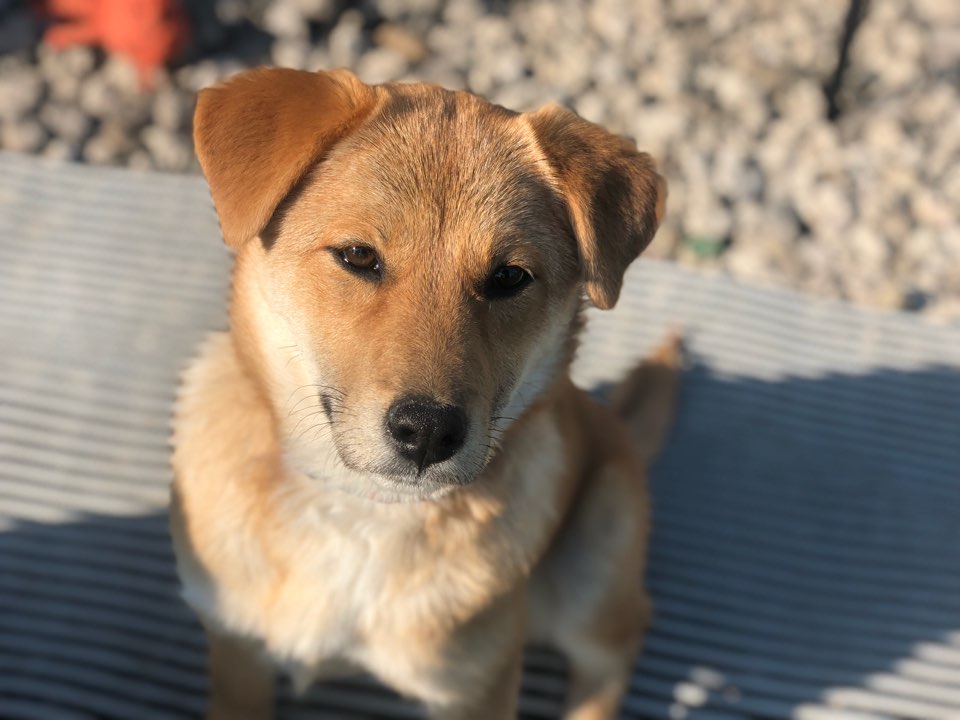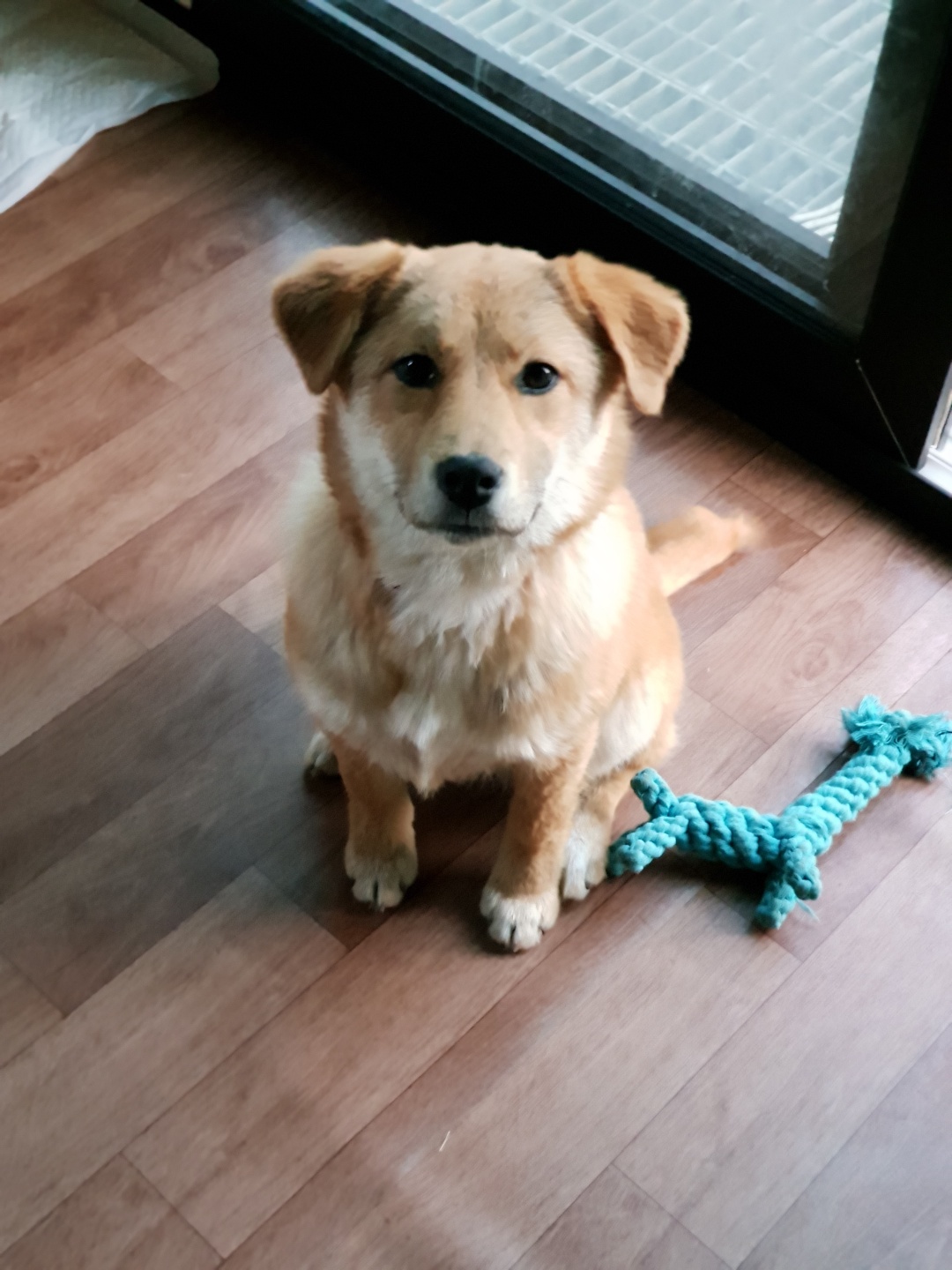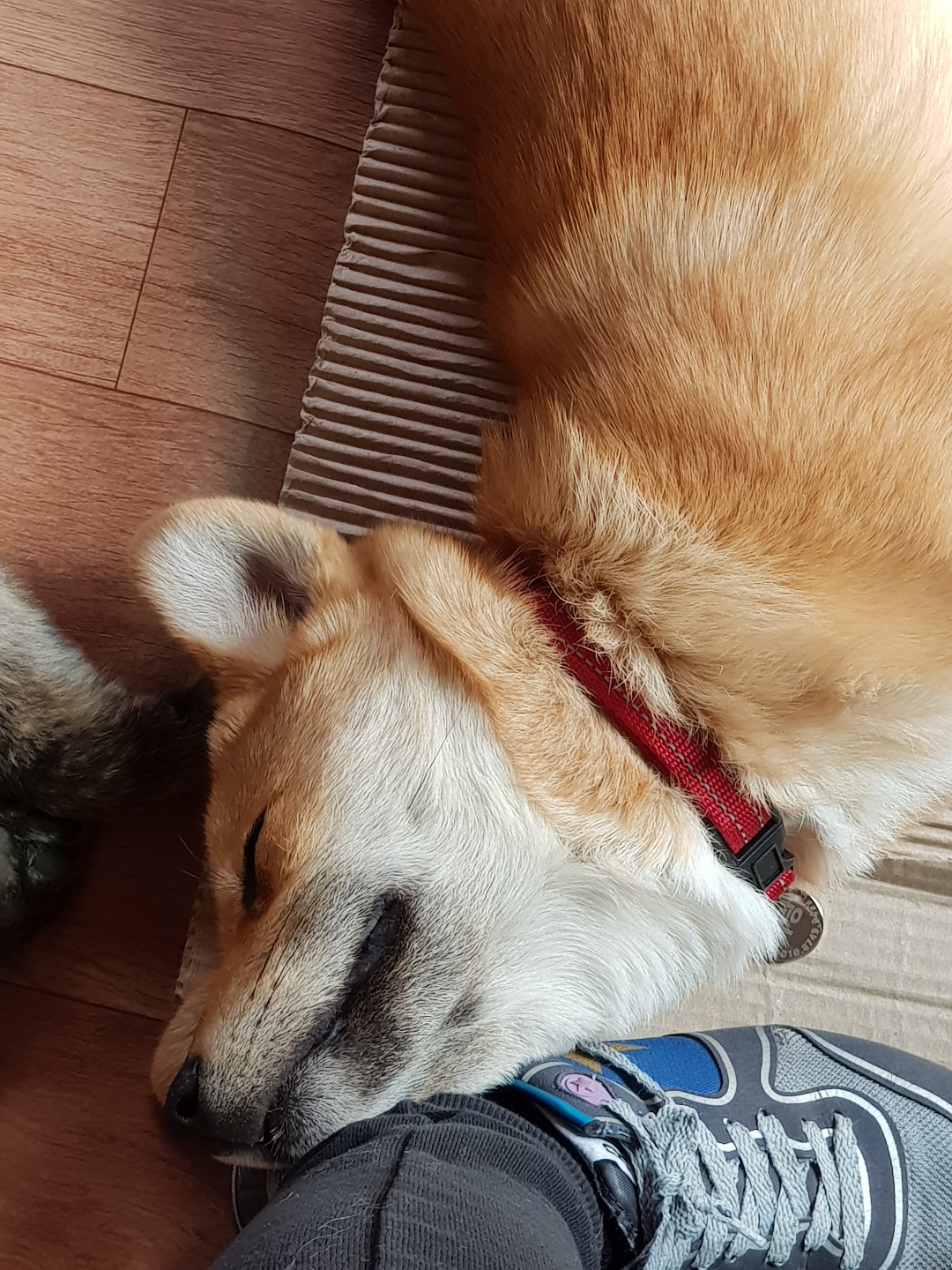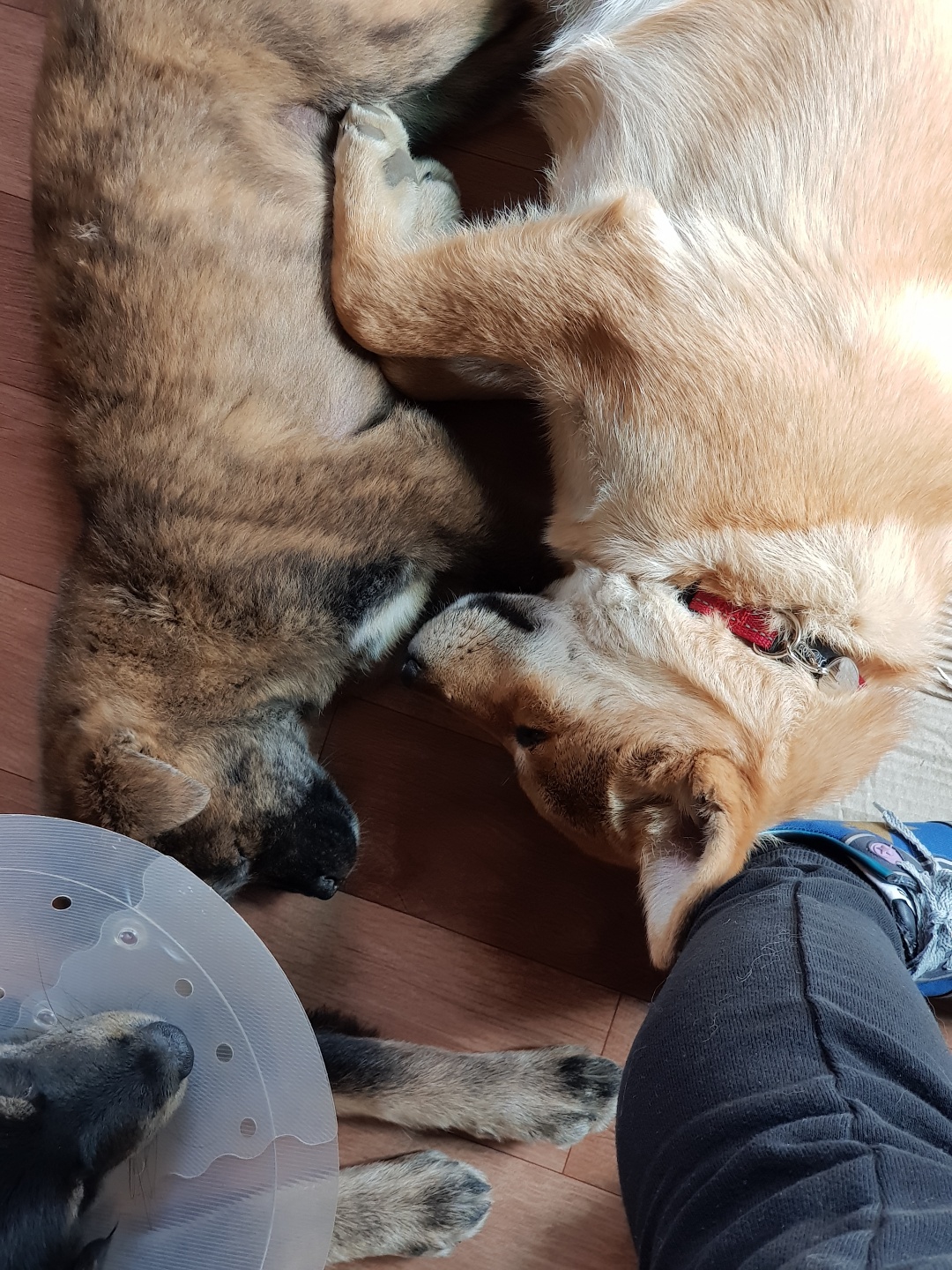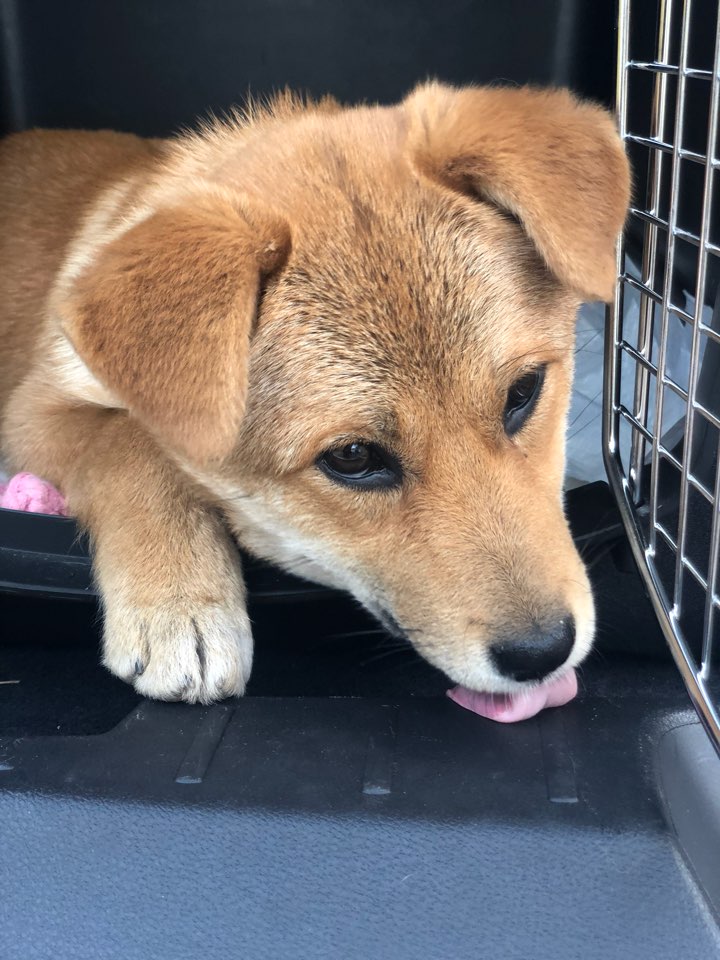 My Story
Nuri is a rescue from Jeju Island, South Korea. Due to increased cost of transport, adoption donation is a minimum of $625 for puppies from Jeju Island.
Nuri's owner adopted her at 2 months old, then tied her to a short chain when she grew bigger. Nuri's collar was very tight, barely enough to swallow food and her chain was only 3 ft short. Our volunteers convinced Nuri's owner to release her into their custody since it very unpleasant life to live permanently on a short chain outdoors.
My Personality
Nuri is energetic and playful, but a little shy when new people approach her. She is not afraid or people. She loves to greet every person she sees and wants to get their attention. She loves being petted but feels a little shy to come right up close to the people. However, this improves within a few days.
Nuri is active and likes to run around a large space. She likes all the dogs, including puppies and big dogs, and wants play with all dogs she meets.
Moderate to high energy.
SOCIALIZATION QUICK FACTS
Comments: Not experienced with children, but she is good with all the people she met so far. Wouldn't recommend for children under 8.
Not tested with cats.
DAILY ROUTINE QUICK FACTS
Comments: 80% housetrained - Both, she used training pads when she stays indoor during night. She holds the big business until she goes outside in the morning.
Barking - she barks a few times when she feels an intruder at night, but you can easily stop her barking.
About housebreaking, Nuri used to chew on the rug and play with unused pad. When the foster gave her more attention and exercise(playtime and toys), Nuri stopped chewing on the rug and didn't play with pads anymore. She is still fine when left alone indoor.
However, she is only 5 months old and can have a chewing behavior.
Comments:
Tested NEGATIVE for Heartworm, Lyme, Ehrlichia Canis, Anaplasma Platys, Giardia.
All medical records provided upon adoption.