Mimi (ADOPTION PENDING)
formosan mountain dog + spitz mix | female | 4 months | 9.5lbs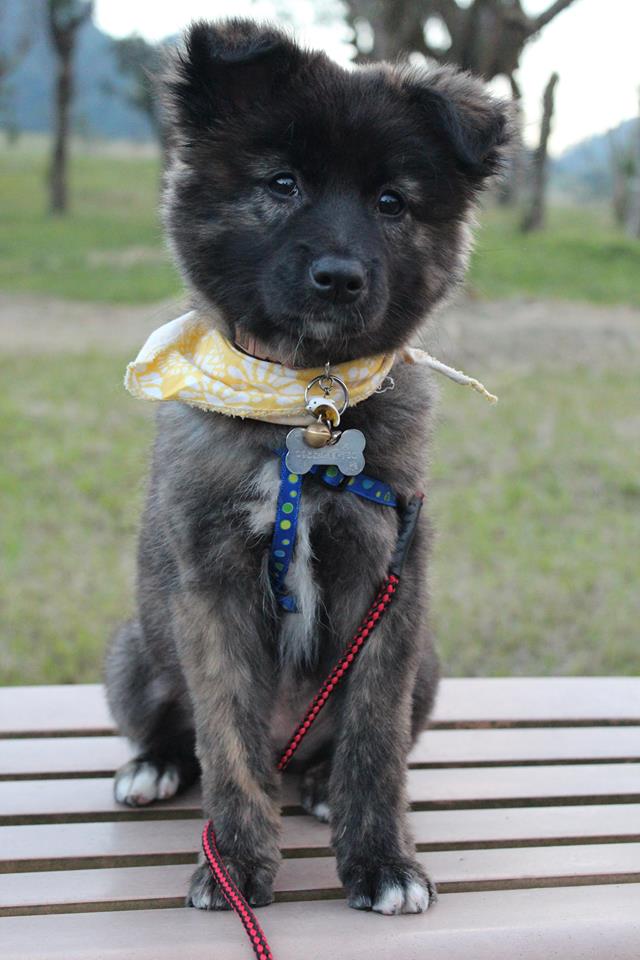 My Story
Mimi was rescued in the cold and wet mountains of Xindian, Taiwan along with her stray siblings. The rescuer discovered out of six puppies, two of them died as they were not able to survive the rough conditions. The remaining four tiny and malnourished pups, including Mimi were rushed to a veterinary hospital where they received medical treatment. Soon after, the puppies were placed in foster homes.
My Personality
Mimi is a sweet and affectionate puppy. She loves the company of other dogs and also gets along with the cats in her foster home. Mimi does not like to be crated and will bark if she is crated.
SOCIALIZATION QUICK FACTS
DAILY ROUTINE QUICK FACTS
Comments: Mimi is still potty training. She usually is so excited to go out, that she is busy playing the whole time outside and goes potty after she gets indoors on puppy pads.
Comments:
Tested NEGATIVE for Heartworm, Lyme, Ehrlichia Canis, Anaplasma Platys, Giardia.
All medical records provided upon adoption.