LOVEY
Jindo mix | unspayed female | 3.5 months old | 9 lbs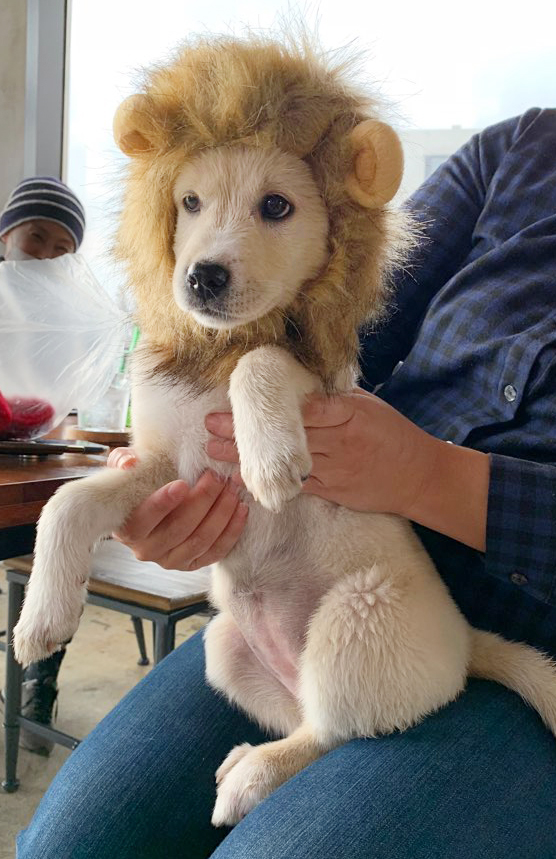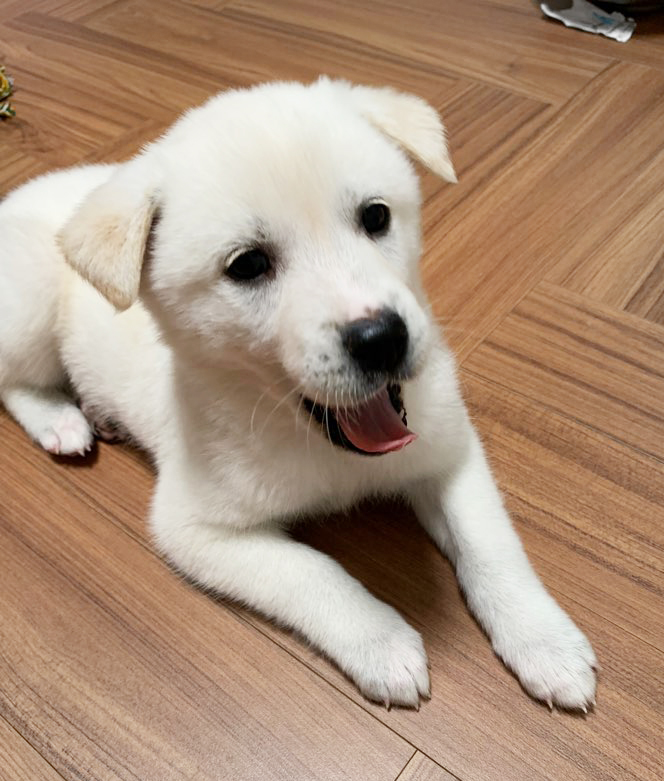 My Story
Lovey is a rescue from Jeju Island, South Korea. Due to increased cost of transport, adoption donation is a minimum of $625 for puppies from Jeju Island.
Lovey is from the litter of 6 puppies that were found in a small space behind an apartment building on Jeju island. The mother dog disappeared a few days later and was never found again
Siblings: Honey, Mio, Leah
My Personality
Lovey is a very friendly and socialized puppy. She gets familiar with new people and new surrounding very quickly. She also gets along with other dogs very well. When she is a with a group of people, she enjoys greeting them one by one. She is not dominant and is gentle when meeting and playing with other dogs.
Lovey has moderate to high energy.
SOCIALIZATION QUICK FACTS
Comments: Thinks cats are friends. The foster has 2 cats, which do not really like dogs. Lovey used to follow them thinking they were friends, but the cats don't like dogs and avoid them.
Not tested with children. We do not recommend children under the age of 8 for a young puppy like Lovey.
DAILY ROUTINE QUICK FACTS
Comments: In car training. Lovey gets car sick now.
Uses training pads when they are indoor and goes outside for big business. She sometimes makes a mistake indoor, but mostly successful so far.
Barking - Lovey is always staying with Honey and Sunny when left at home. They bark a little when the foster leaves and comes back home, but does not continue barking. She is more independent than other puppies.
Comments: Lovey is unspayed since puppies under 6 months are not allowed to be fixed in South Korea. It will be adopter's mandatory responsibility to have puppy spayed at 6 months of age.
Tested NEGATIVE for Heartworm, Lyme, Ehrlichia Canis, Anaplasma Platys, Giardia.
All medical records provided upon adoption.