LANA
Labrador + Formosan mountain dog mix | female | 5 months old | 24 lbs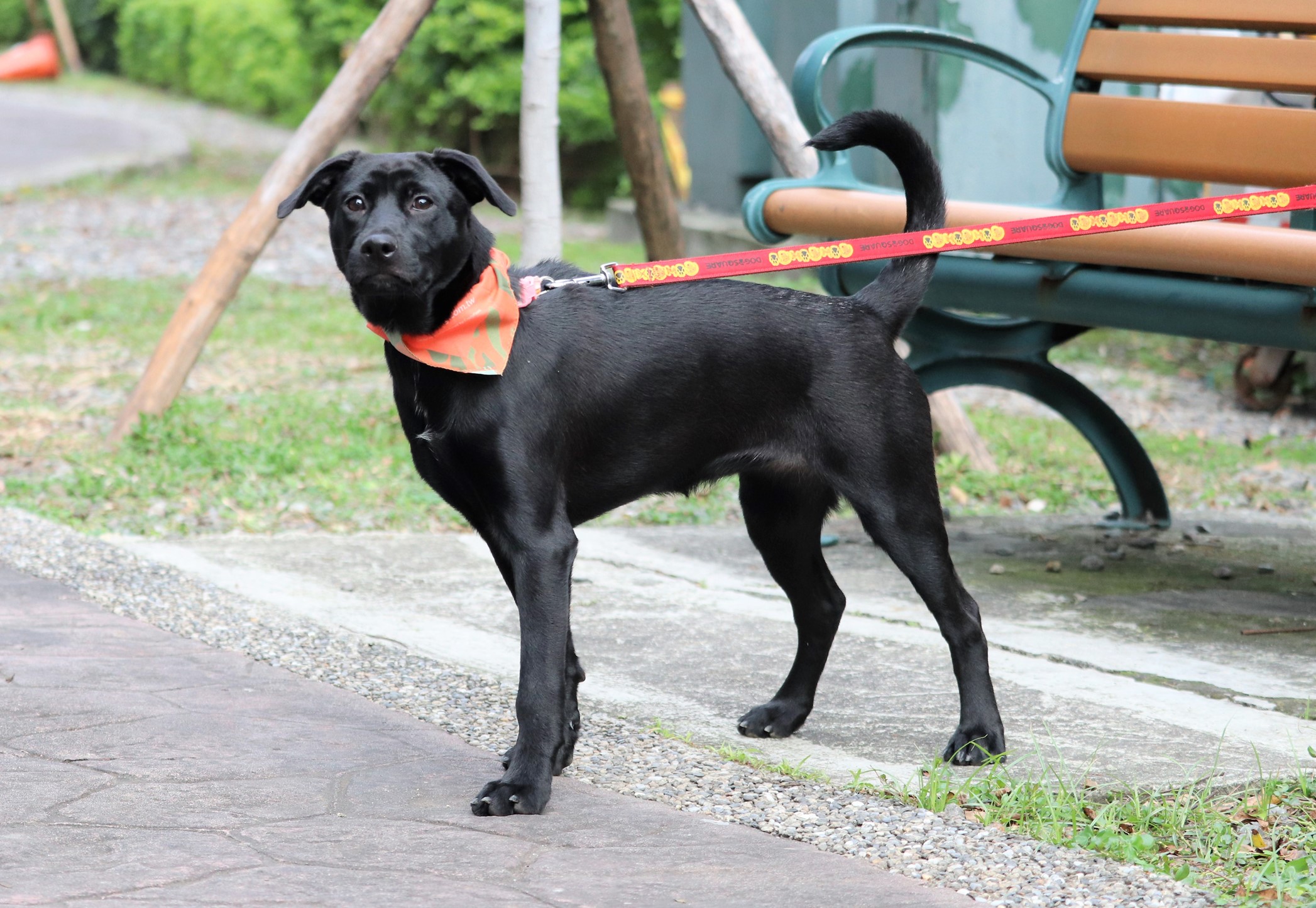 My Story
At only a few weeks old, little Lili and Lana were found near a road with very busy traffic in the mountain area of Taiwan. They looked really nervous and wandered around aimlessly. Our volunteers stopped the car and fed them. The puppies finished a can of dog food and some beef jerky in just minutes. It looked like they hadn't eaten anything for a long time. We asked the workers at the gravel mining site nearby if anyone might be looking for lost puppies. We were told that the pups just showed up 2 days before. We assumed that someone must have abandoned them on purpose. Our volunteers had no choice but to bring the puppies to our vet and settle them in foster homes, since the weather in the mountain is very cold and harsh for such young pups to find food and survive for much longer.
Please watch Lana's videos to learn how much joy this sweet young puppy can bring to you and your family if you're willing to give her a second chance in life.
My Personality
Lana is a sweet playful young pup and is affectionate by nature. She is easy-going, loves being around people and is aimed to please; she loves belly rubs. She is a smart puppy and learned everything very quickly. She has already mastered some basic commands and is potty trained. She is very well behaved around people, young kids, and is good with dogs and cats, either in public place or indoor. She enjoys the companion of dogs in her foster home a lot. Her favorite pastime is hanging out with dogs in the park and her daily walks.
SOCIALIZATION QUICK FACTS
Comments: Lana's sibling is Lili.
DAILY ROUTINE QUICK FACTS
Comments:
Tested NEGATIVE for Heartworm, Lyme, Ehrlichia Canis, Anaplasma Platys, Giardia.
All medical records provided upon adoption.