JANE
AVAILABLE FOR SAN FRANCISCO BAY AREA ONLY!!!
Jindo mix | female | 4 months old | 11 lbs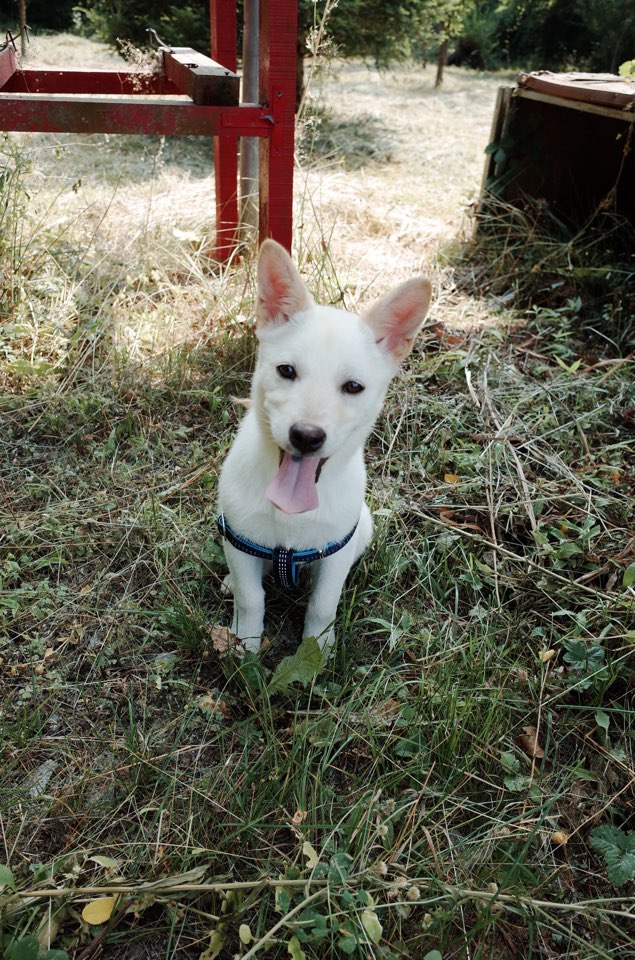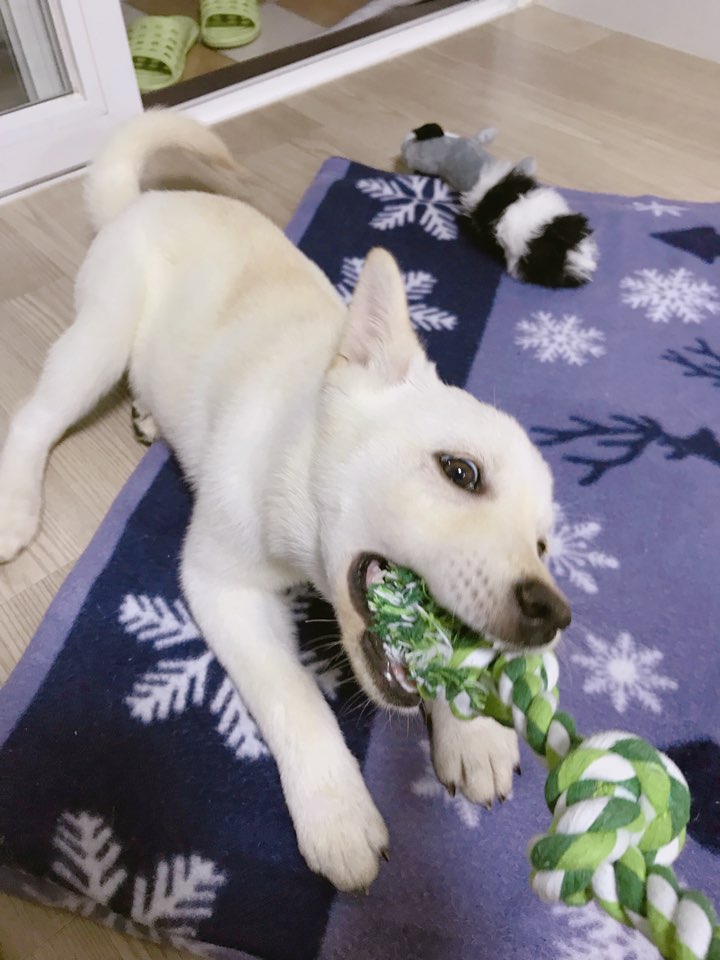 My Story
Jane is a rescue from Jeju Island, South Korea and is only available for adoption in the Bay Area or Northern California. We will consider exceptional applicants further away if you can arrange for your own transportation into SF. Adoption donation is a minimum of $625 for puppies from Jeju Island.
She was rescued along with Lyla in Jeju animal shelter. She was on the death row, but some volunteers fostered her at the shelter until we pulled her out. Now in a foster home.
My Personality
She is very affectionate, charming and playful. She's friendly to all dogs and people but has an independent personality. She enjoys her time alone as well. Jane is a quiet dog and does not bark much. She takes a little time to warm up to men.
Commands learned: COME, SIT, STAY, PAW
SOCIALIZATION QUICK FACTS
Comments: She likes to approach other dogs first.
NOT TESTED WITH CATS
DAILY ROUTINE QUICK FACTS
Comments: Potty trained on pads and outdoors. Jane is a young puppy and accidents should still be expected despite being potty trained.
Jane used to be a little afraid of men, but now she is just a little shy. She gets friendly to men again if you spend a little time with her.
Comments:
Tested NEGATIVE for Heartworm, Lyme, Ehrlichia Canis, Anaplasma Platys, Giardia.
All medical records provided upon adoption.