IRIS
collie mix | female | 5 months old | 20 lbs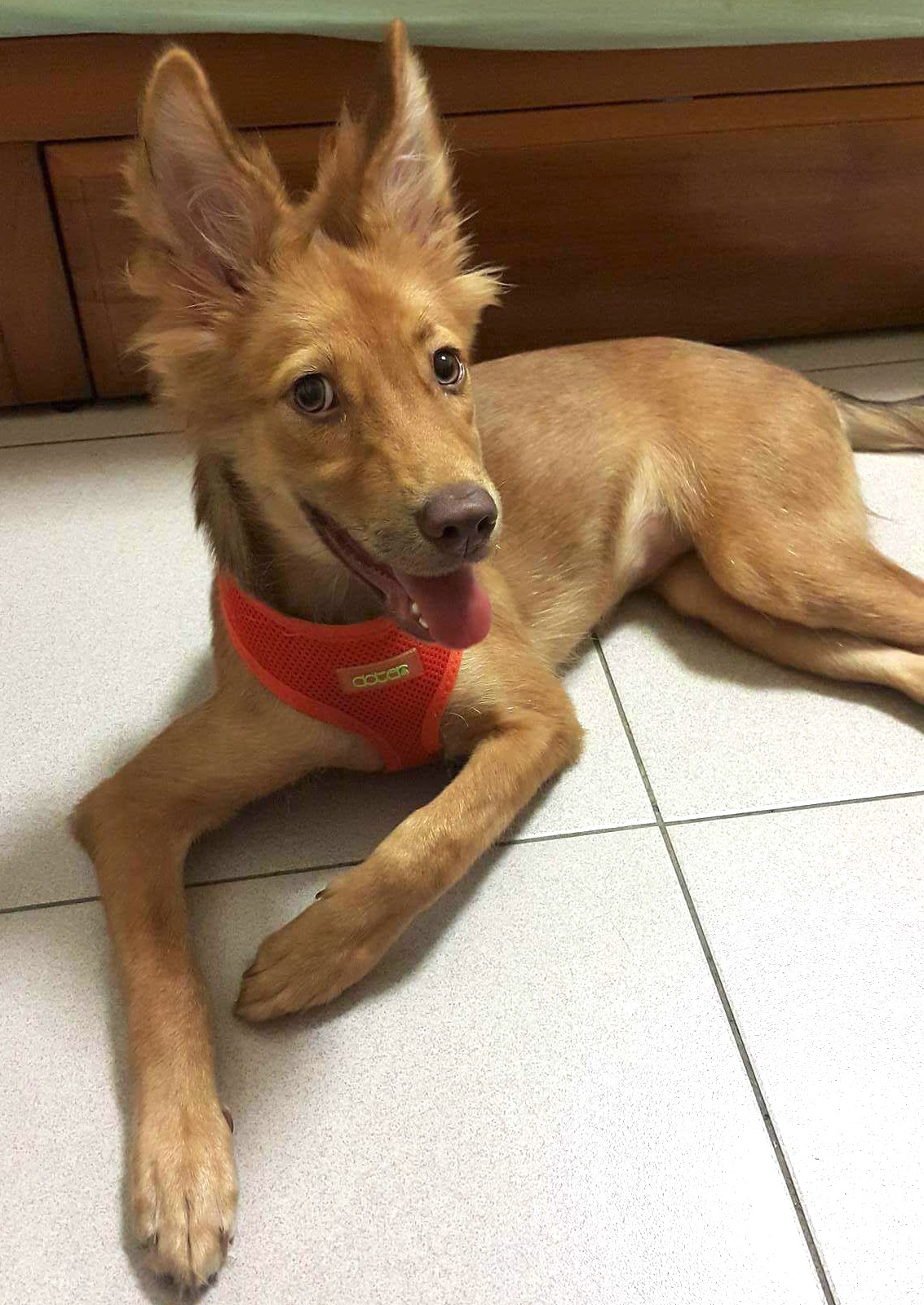 My Story
Iris is one of the many puppies abandoned on the mountain. Iris and her siblings were born in the harsh condition of the wild, with little to eat. Thankfully, villagers found the puppies and reported to rescuers of their sighting. The rescuers were able to take Iris and her siblings to proper care and shelter. She's a beautiful, playful puppy ready for her forever home.
My Personality
Iris is very friendly to both human and dogs. She also loves to stare at you with her puppy eyes, begging for attention. She also loves to play with water. Iris will put her nose in the water bowl and use her hands to splash the water out on the floor so she can run around and slide the floor with her wet paws. She's very sociable, but when petting, she just has a habit of putting people's hand or feet in her mouth. If she's in a new environment with nobody around, she will cry a little, but can be stopped if you tell her to.
SOCIALIZATION QUICK FACTS
Comments: She jumps on people when excited and very playful with water.
DAILY ROUTINE QUICK FACTS
Comments: She will bark a little when she's alone, especially when she's in a new environment, but she will listen to you when you tell her to stop.
Comments:
Tested NEGATIVE for Heartworm, Lyme, Ehrlichia Canis, Anaplasma Platys, Giardia.
All medical records provided upon adoption.