HARRIS (ADOPTION PENDING)
collie + shepherd mix | male | 10 months old | 36 lbs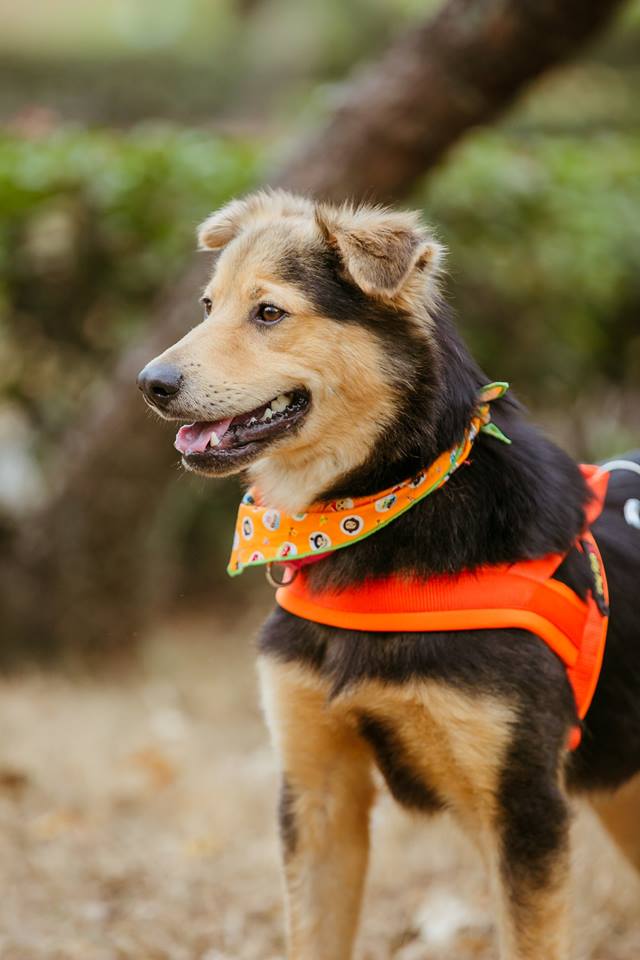 My Story
Harris and his family were strays that a rescuer had perform TNR (Trap, Neuter and Return) on. They were friendly to humans but the people living in that area disliked animals and were cruel to animals. One day, some people beat Harris' father (Quincy) was severely until his two of his legs became lame and cut off his tail. Then they called the local authorities to capture the dogs and they were placed in a government shelter. The rescuer who knew the dogs pulled them out of the shelter so they would not be euthanized.
My Personality
Harris is very good with other dogs and will need to be placed in a home with other dogs. He will initially not bewary of strangers as he was often beaten as a stray but if he is given space, he will warm up slowly as he realizes he can trust the new people around him. He should be fed separately from the other dogs in the home as he does have a bad habit of going to eat food from other bowls than his own. Harris has medium energy level and can be excited to get affection with people he is familiar with.
Comments: Harris is the offspring of Quincy.
SOCIALIZATION QUICK FACTS
Comments: Children under 10 should be respectful of his need for space in the beginning.
DAILY ROUTINE QUICK FACTS
Comments: Harris is in potty training. There needs to be another dog in the home or Harris will be very attached to his humans and bark when alone. Harris gets car sick on car rides and should never be left alone in a car.
Comments: Tested NEGATIVE for Heartworm, Lyme, Ehrlichia Canis, Anaplasma Platys, Giardia.
All medical records provided upon adoption.