Gene
Black German Shepherdd | male | 3 years and 7 months old | 57.5 lbs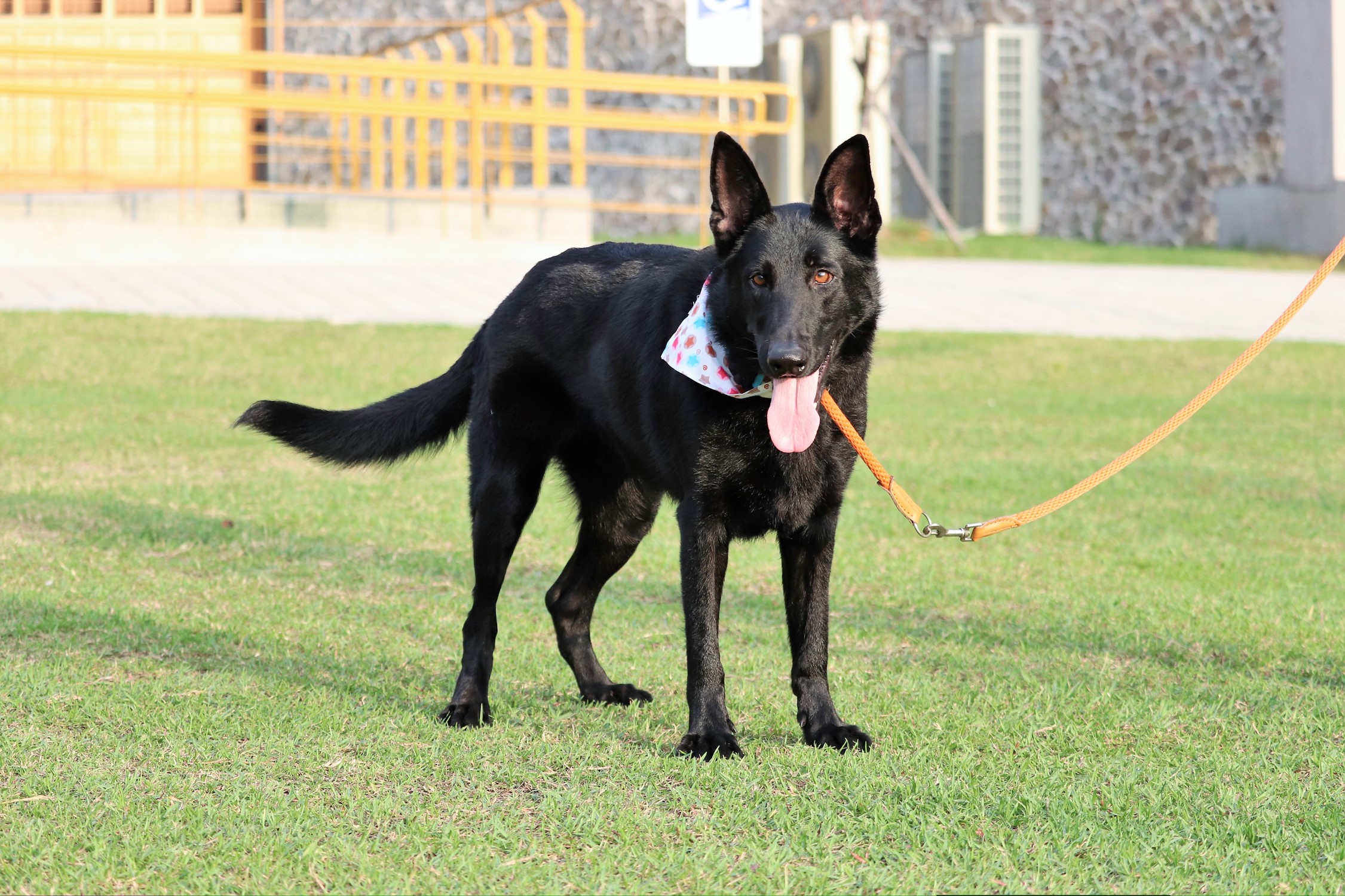 My Story
Gene is a highly sought purebred Black German shepherd dog. He also has a bright look that people fell in love with immediately. But his young life has not been blessed with happiness.
His first owner bought him as a puppy with a hefty amount of USD13,500, only to let him go in just a few months. The excuse given was that Gene was too sweet to be a guard dog! Gene was soon
adopted by his second owner. Unfortunately just over one year, his owner was diagnosed with cancer and was forced to give him up. His third owner kept him for eighteen months.
But again Gene was returned to the rescuer by his owner because the family was moving to a new place too small to adequately raise a dog of Gene's size. Gene is so easy-going and has adapted to new environment at foster home smoothly. He's also smart, learned everything quickly. He has passed the physical examinations and is ready for his forever home. Please watch Gene's videos so you know how much fun this boy can bring to your family if he is given a chance.
My Personality
Gene is a young dog with remarkably charming personality besides his bright appearance. He is sweet, mellow, cuddly, and affectionate. He loves being around people and is aimed to please; he loves belly rubs and giving kisses. He is calm and stable, follows commands very well. He is well behaved inside the house, with no chewing or barking issues. He is good with young kids, and gets along with dogs, either in public places or indoors.
Gene will make a great companion pet for any type of family; you will
be the lucky one if you have him!
SOCIALIZATION QUICK FACTS
Comments: Good with other dogs, good with children. Not tested with cats.
DAILY ROUTINE QUICK FACTS
Comments:
Tested NEGATIVE for Heartworm, Lyme, Ehrlichia Canis, Anaplasma Platys, Giardia.
All medical records provided upon adoption.