CATHY
Miniature Pinscher + Formosan Mountain Dog mix | spayed female | 6 months | 18 lbs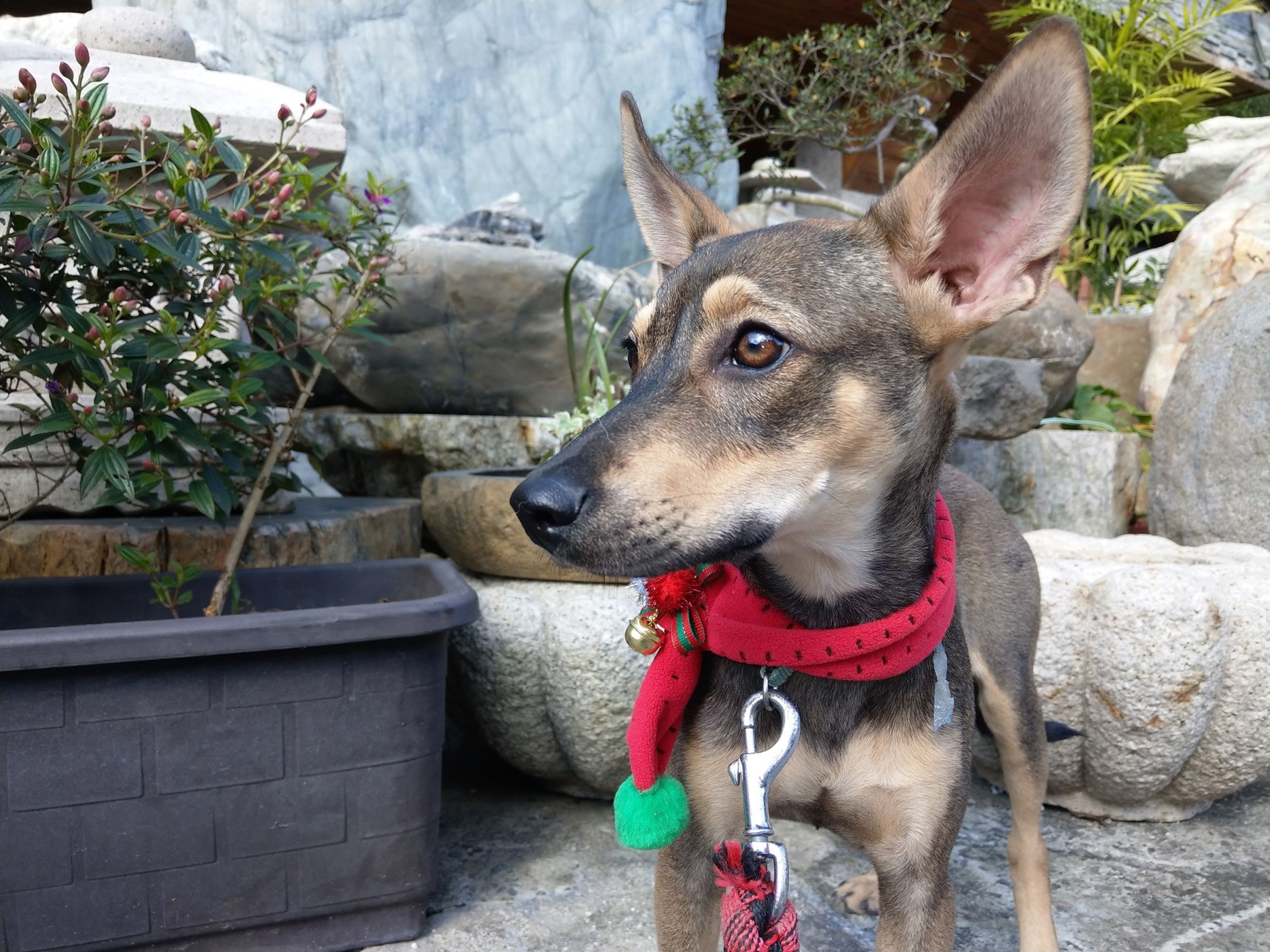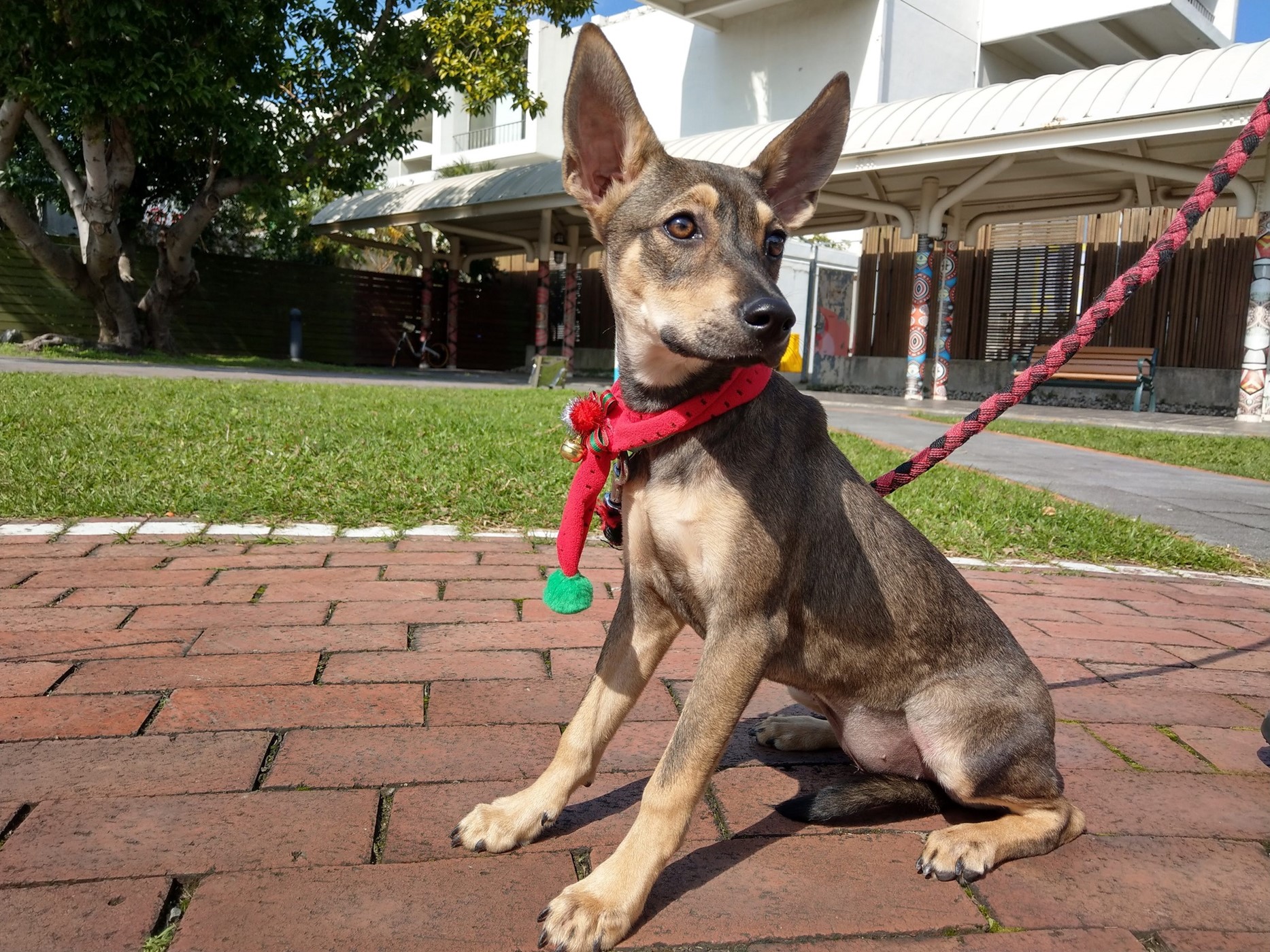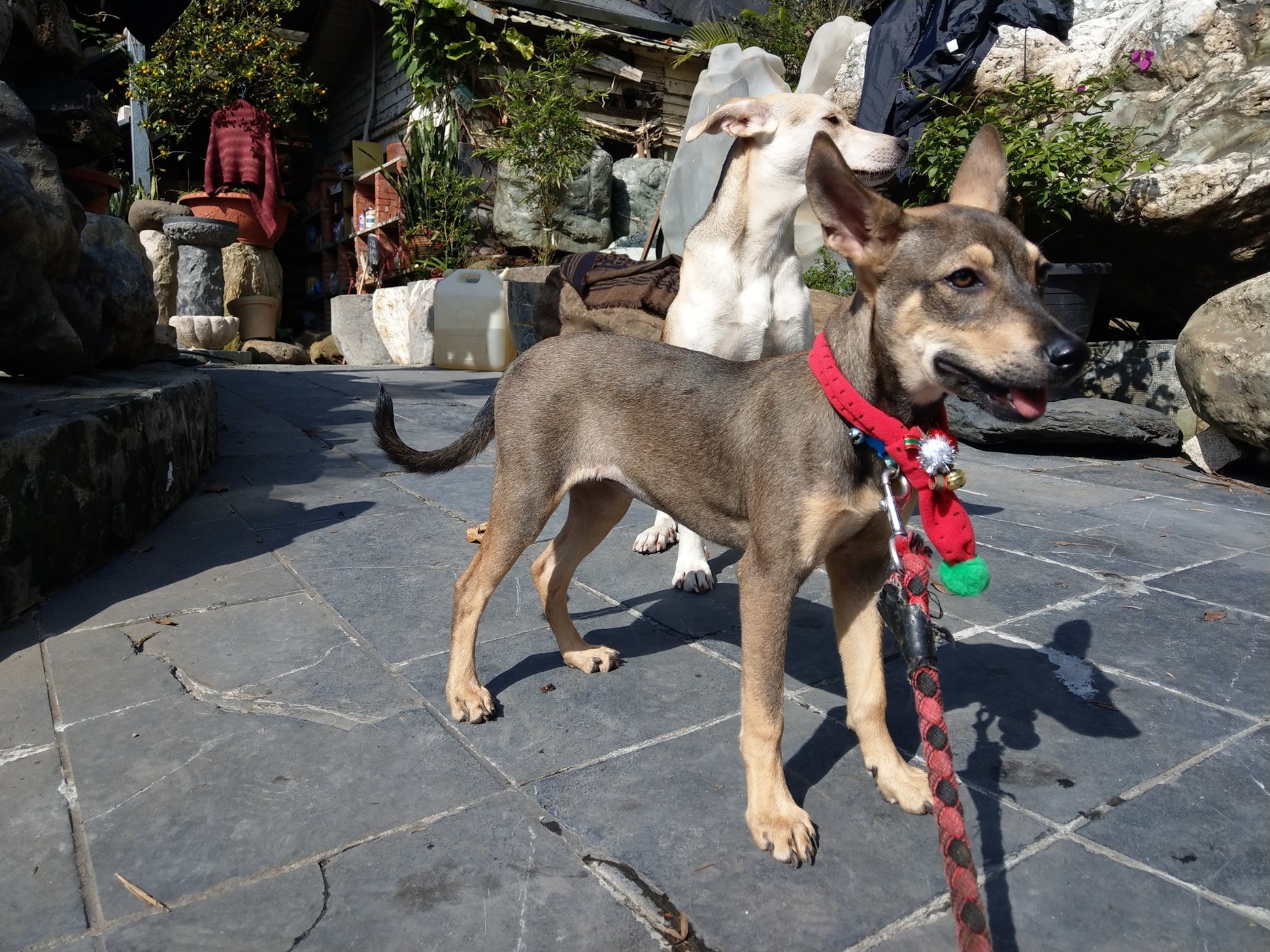 My Story
Cathy of the Parking Lot Pups - In bus parking lot in Taiwan, three puppies about 3 months old were abandoned. One puppy even still had a collar on. For puppies this young, it is very difficult for them to survive on their own and they could easily be hit be the buses coming in and out of the the parking lot.
All three puppies were very friendly and hungry so HARA volunteers fed the puppies. They were posted on social media in hopes that someone would go rescue them or adopt them since our foster homes were full and did not have the financial resources to take them in. People who saw the social media post donated money to the volunteers who posted about the puppies asking them to go rescue them. Luckily a few days later, we adopted out two other dogs so foster space opened up. Volunteers went and rescued the puppies 3 days after they were first spotted in the parking lot. They were bathed, taken to the vet hospital for treatment and placed in foster homes to be socialized.
Siblings - Chico, Cira
My Personality
Cathy is a sweet and mellow girl. She is a little bit timid but is not shy. She gets along very well with humans especially males, other dogs and she also lives with cats in her foster home. Cathy is affectionate and gentle. Cathy is very vocal and enjoys barking & making sounds to express herself.
SOCIALIZATION QUICK FACTS
Comments: Cathy is timid in new environments. It takes her a few days to get used to a new place so we will require that she is walked with two leashes for the first week in a new place.
DAILY ROUTINE QUICK FACTS
Comments:
Tested NEGATIVE for Heartworm, Lyme, Ehrlichia Canis, Anaplasma Platys, Giardia.
All medical records provided upon adoption.