BRUNO
border collie + FMD mix | male | 2 years and 5 months old | 40 lbs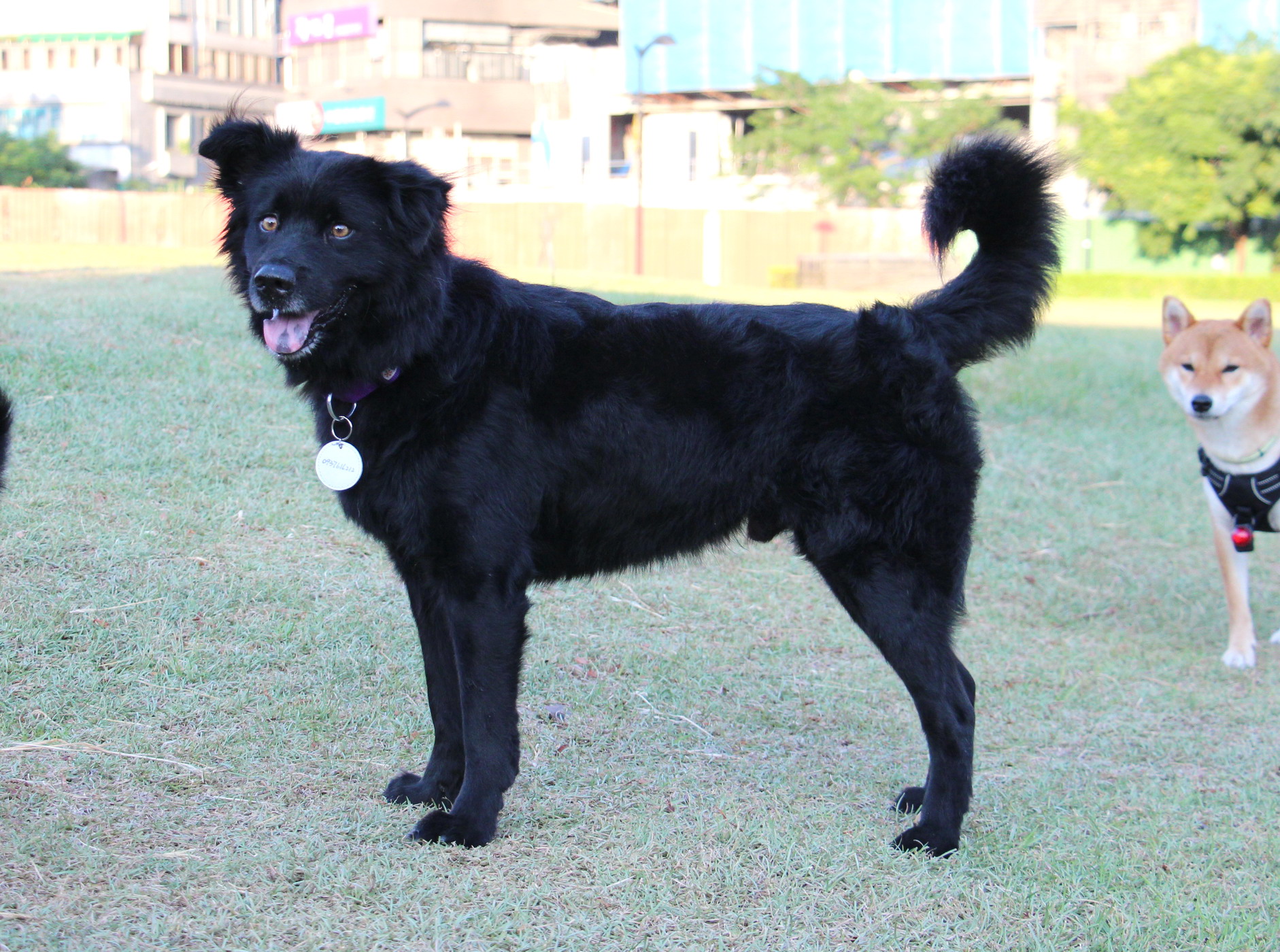 My Story
Bruno is showed up in front of a supermarket for straying about 10 days according to an employee';s statement. His foster mom who is also a volunteer of rescue team found him and gave treats to him then him followed the foster mom to go home. We have had no idea how old he is until the day we took him to vet hospital to kill heartworm and met a man, the man calls him "Da-tou" and he wags his tail, and the man told us his story and how old he is.
His mother is a border collie and his father is a Taiwan dog. The owner of border collie didn't spay his dog so gave birth many puppies to be stray dogs; Bruno is one of second litter. He is weak in the group of stray dogs, he couldn't fight for food so they force him out of the group. He was leaving for food so he walked to supermarket and begging for food from people, then he met his foster mom.
My Personality
Bruno is a loving animal, friendly to human and dogs. He gets along with all age of people. He is a mild, good-natured, sweet-tempered and intelligent dog and very stable. He is always smiling and loves to be cuddled. He is an absolutely a sweet boy, and anyone can touch him, even a stranger. He is very obedience, and he can follow commands very well. He has good behaviors, only outside potty, no barking, and no chewing furniture. He loves people, but will chase cats. A good dog can be good company and family. He just needs more chances to be seen, people will love him uniqueness since he is so nice and easy going.
SOCIALIZATION QUICK FACTS
DAILY ROUTINE QUICK FACTS
Comments:
Tested NEGATIVE for Heartworm, Lyme, Ehrlichia Canis, Anaplasma Platys, Giardia.
Bruno has a hematoma on his left ear from the time of rescue, it is all healed now and slightly thicker to the touch. Vet has checked if out and he is healthy! Please see video below.
All medical records provided upon adoption.