BROWNIE
AVAILABLE FOR SAN FRANCISCO BAY AREA ONLY!!!
Border Collie mix | Neutered male | 10 months old | 33 lbs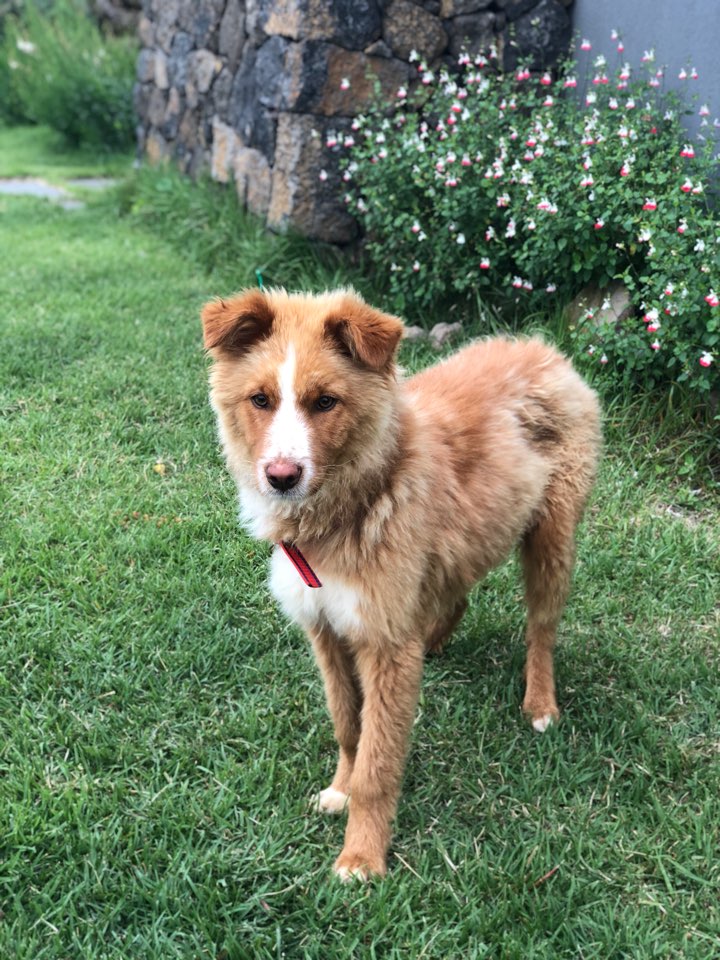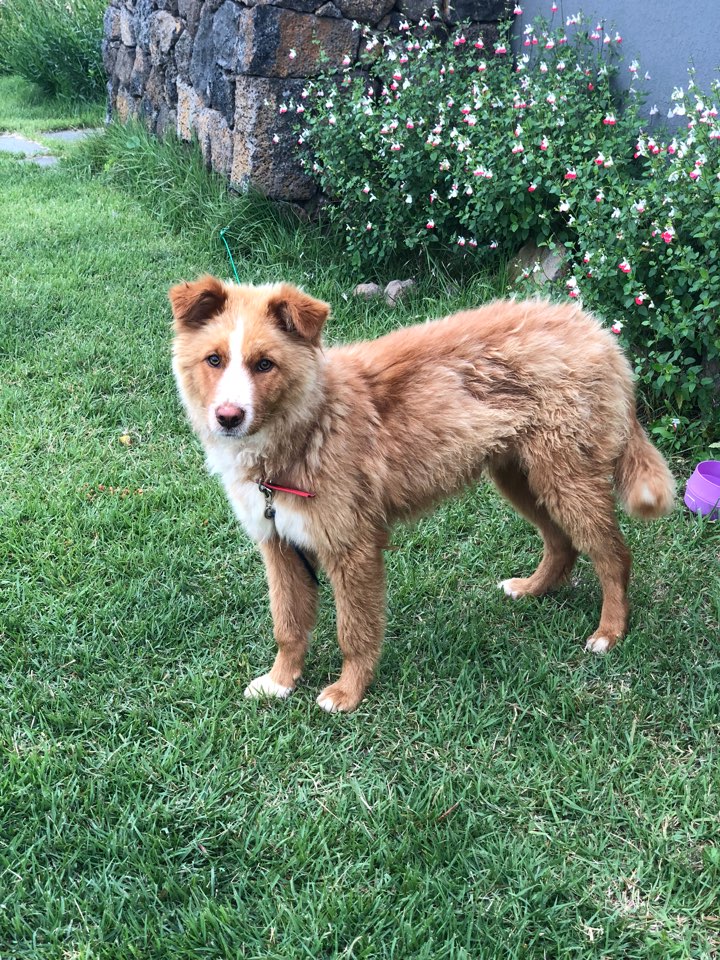 My Story
Brownie is a rescue from Jeju Island, South Korea and is only available for adoption in the Bay Area or Northern California. We will consider exceptional applicants further away if you can arrange for your own transportation into SF. Adoption donation is a minimum of $525 for dogs from Jeju Island.
Brownie was rescued from the only shelter in Jeju Island when he was on the death row. It's a high-kill shelter that shows no mercy to dogs that stayed more than 2 weeks.
Brownie has been fostered by someone who owns a café so he has experiences of meeting many strangers who are men, women and children. Brownie has been friendly to them all. A child has walked Brownie before and it was nice.
Now Brownie has moved to a new foster who owns a dog hotel/training school because the current foster's dog is very sensitive and was very stressed to have Brownie in the same house. Brownie will start training in the new foster, including leash training (focusing during walk), basic manners, etc.
My Personality
He is very playful with dogs and affectionate and friendly to people.
Commands learned: COME, SIT, STAY, DOWN, PAW
SOCIALIZATION QUICK FACTS
Comments: He is friendly to all children, but we don't recommend leaving him alone with little kids under the age of 3.
He is good with most other dogs with proper introduction and supervision. There are some particular dogs Brownie dislikes which he will show his feelings of being uncomfortable. He is playful with other dogs, but sometimes he tries to be the boss of the group. He resource guards food from other dogs.
He usually doesn't jump on people when excited but if he does, he usually does not jump on people's chest.
NOT TESTED WITH CATS
DAILY ROUTINE QUICK FACTS
Comments: Barks a lot when he is alone, may be because of separation anxiety. It may be because he was locked in a small room.
Comments:
Tested NEGATIVE for Heartworm, Lyme, Ehrlichia Canis, Anaplasma Platys, Giardia.
All medical records provided upon adoption.