BESSIE
english shepard mix | female | 2 years and 3 months old | 37 lbs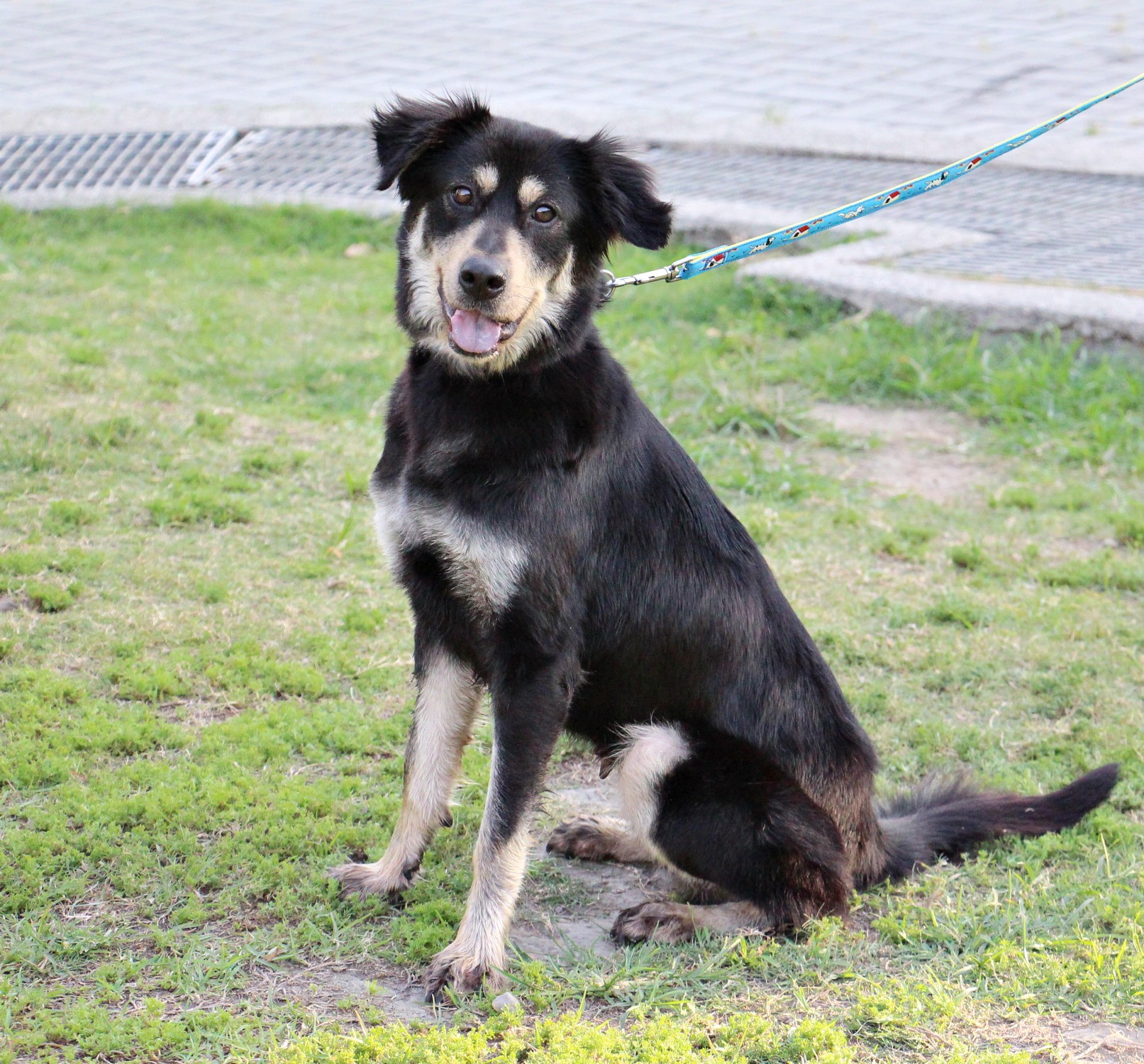 My Story
The rescuer found Bessie at an animal shelter where it's notorious for its quick euthanasia since there are animals being caught and abandoned every day. Every dog was barkied when the rescuer walked around three times, all except Bessie, she is awlays keeping slilence, and she seems despaired just sits the corner of cage. The rescuer waved hands to beckons her and she came immediately. Her fur couldn't cover her skinny body, she was 26 lbs in first day I met her, now she is 37 lbs.
Bessie's collar showed that she was owned by an owner before, and we know that she's had puppies from her breast. Other than that, she is gorgeous and warm, easy going and close to people. We decided to take her out of that harsh shelter environment and hope to find her a forever home.
My Personality
Bessie is a loving animal, friendly to both human and dogs/cats. She is a mild, good-natured, sweet-tempered and intelligent dog. She is always smiling and loves to be cuddled. She is an absolutely a sweet girl, and anyone can touch her, even a stranger. She likes to play fetch, and very obedience, and she can follow commands very well. She has good behaviors, only outside potty, no barking, and no chewing furniture.
Bessie loves people. A good dog can be good company and family. She just needs more chances to be seen, people will love her uniqueness since she is so nice and easy going.
SOCIALIZATION QUICK FACTS
Comments: SHE HAS FOOD AGGRESSION WITH OTHER DOGS, GROWLING TO PROTECT HER MEAL
DAILY ROUTINE QUICK FACTS