AMEI
Lab + Formosan Mountain Dog mix | spayed female | 1 year 3 months old | 25 lbs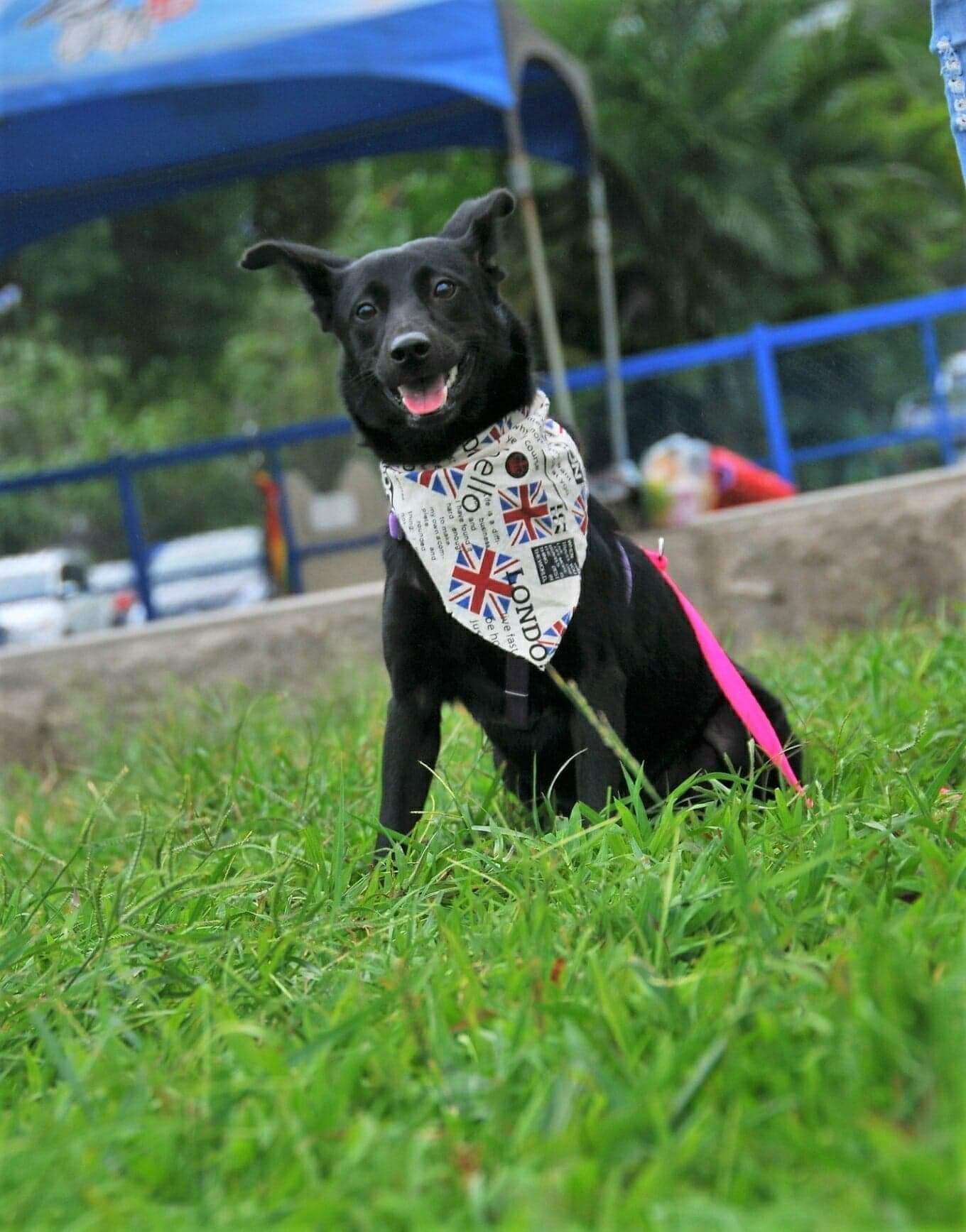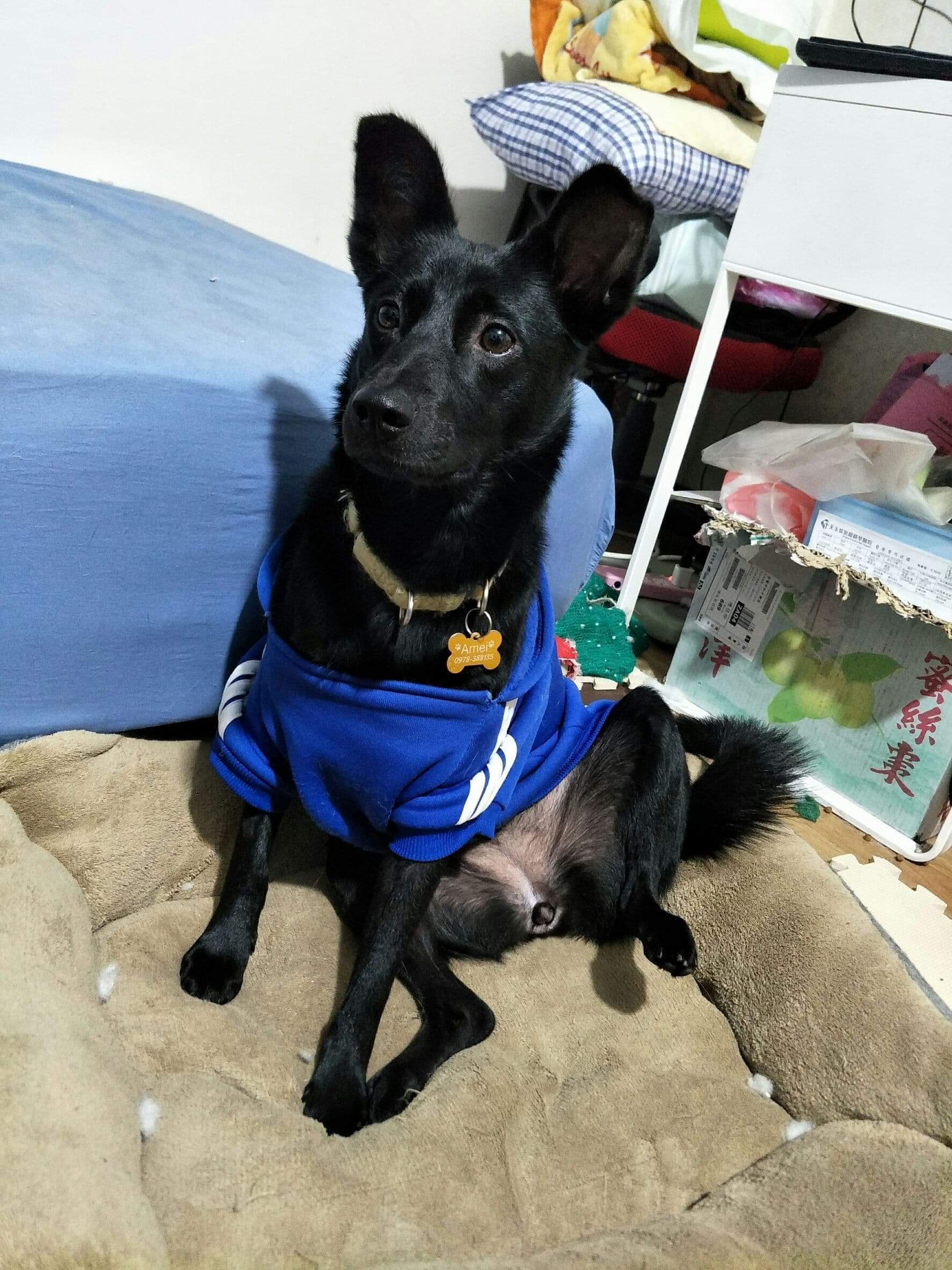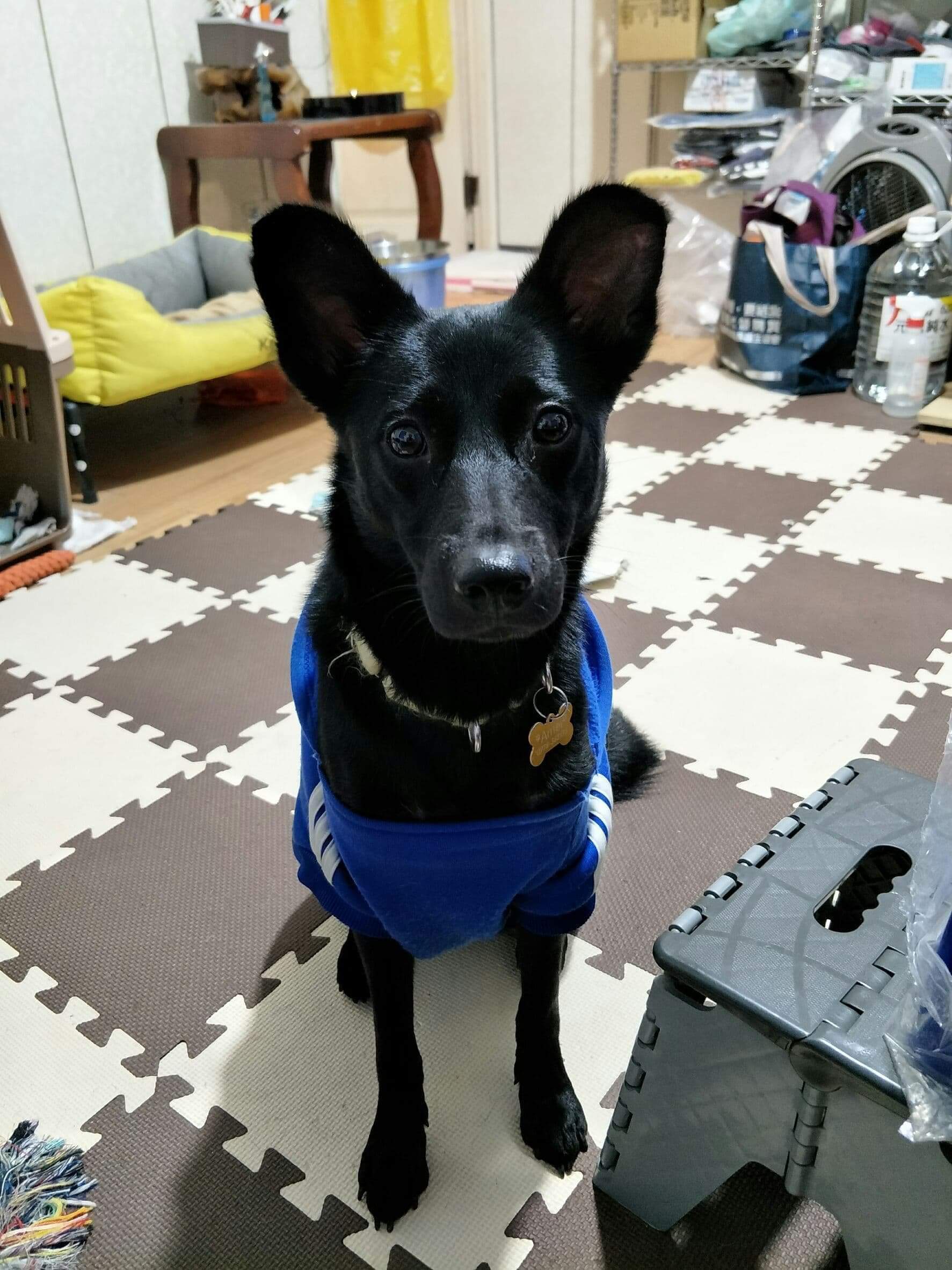 My Story
A pregnant mama dog wandered into a private temple and gave birth to five cute puppies. Four survived, and they lived among a veggie garden and some dirt mounds. When they were a bit older, the pups started to follow their mom around, and ventured into areas right next to a high-speed roadway. It was quite dangerous because oftentimes dogs were killed there due to the speeding cars. Also, people in that neighborhood were very unfriendly to strays, and would employ different methods to drive them away, including setting traps, using poison, beating them with sticks, or even attempted to run them over. Therefore, we decided to help this family find their own homes, so that they can have a safe and peaceful life.
My Personality
Amei is a bit sensitive towards sudden loud noise such as firecrackers, cars with loud exhaust, or slamming doors, etc. She is very interested in food, especially snacks, and is not picky about food. However, she does not have food aggression, and would patiently wait for her food without being agitated.She can be a bit slow to warm up to strangers and kids, and dislike sudden, big or rough movements. She is never aggressive but will try to avoid or escape when startled. When presented with a snack by a stranger, she would happily accept and start to interact with the person.
When she decides that the environment or the person is benign and safe, she becomes very friendly and loving, and lives tummy rubs. It doesn't take long for her to adjust to a new environment and become a member of the family. She recognizes her human, follows well on walks, and can easily be called back when she is outside.
She is house trained, and is used to doing her job outside. If she really needs to go she will show you by pacing or acting anxious. She has also learned how to use the pee pad. She is very polite and restraint when interacting with other dogs, and is quite friendly too. When she was with her foster family, she interacted well with other dogs and played with them everyday. She is not too interested in cats, maybe even a bit wary of them, so she definitely would not attack them.
She is very cooperative with baths, nail clipping, teeth cleaning or visiting a vet. Very easy going and won't resist. Amei is quiet, gentle, not noisy at all, and loves to have a corner, a place or a crate that belongs to her where she can quietly stay. She loves toys, especially ropes and dolls. She likes to ride in a car, can get on and off on her own, and would just lie down until arriving at the destination. Currently, Amei is still a bit insecure with certain men and would try to avoid them, but after some interactions she would lower her guard and become friendly. When she is startled by a stranger's sudden movement, she may occasionally bark a bit, but never attack, and can be stopped easily.
SOCIALIZATION QUICK FACTS
Comments: Amei is a bit sensitive towards sudden loud noise such as firecrackers, cars with loud exhaust, or slamming doors, etc.
DAILY ROUTINE QUICK FACTS
Comments: potty trained to go both outdoors and indoors (potty pads)
Comments:
Tested NEGATIVE for Heartworm, Lyme, Ehrlichia Canis, Anaplasma Platys, Giardia.
All medical records provided upon adoption.